インフォメーション
2023-05-16 10:01:00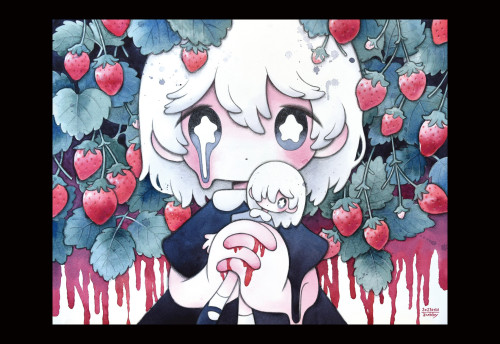 今回のzukky展示作品はすべて抽選販売となります。
※店頭でのお申込み、またはメールでのお申込み、いずれかおひとり様1回のみとさせていただきます。
※当選発表後のキャンセルは原則お受けできません。
※お申込みは、おひとり様3点までとさせていただきます。4点以上をお申し込みの場合、無効となります。
【申込受付期間】
2023年5月21日(日曜日)13:00 ~ 6月4日(日曜日)18:00
【抽選結果】
2023年6月6日(火曜日)
【応募規約】
抽選申込につきましては、申込規約をご一読の上、お申し込みください。

申込規約.pdf (0.37MB)
【お申込方法】
申込規約をご確認いただいた後、下記メールアドレス宛に必要事項をご記入のうえお申し込みください。
Art Gallery Shirokane 6c (e-mail: shirokane6cevent@gmail.com)からのメールを受信できるようフィルター設定を必ずご確認ください。
【お申込先】
e-mail: shirokane6cevent@gmail.com
【お申込み必要事項】
件名を「zukky作品申込」としていただき、下記の項目をご記入ください。

price list.pdf (0.43MB)
・お名前
・郵便番号
・ご住所(建物名まで)
・電話番号(ご自宅または携帯)
・メールアドレス
・ご希望作品番号
・ご希望作品名
【海外からのお申込み】
・海外からのお客様のみ、PaypalとEMSまたはFedexを使用します。
・コロナウィルスなどの影響により、海外への作品の到着には時間を要しますので、予めご了承ください。
[Notice regarding the lottery sales of zukky's]
This time, all of the zukky works on display will be sold by a lottery.
*Only one application per individual can be submitted, either in person or via email.
*In general, after the winner has been announced,cancellations are not accepted.
* Please note that each person can apply for up to three items. If you apply for more than one item, please indicate your first choice, second choice, and third choice in order of preference. Applications for more than 4 items will be considered invalid.
[Application acceptance period]
From Sunday, May 21, 2023 (13:00) to Sunday, June 4, 2023 (18:00)
[Lottery result]
Scheduled for Tuesday, June 6, 2023
[Application rules]
For lottery application, please read the application rules before applying.

application rules.pdf (0.37MB)
[How to apply]
After confirming the application rules, please fill in the necessary items to the following e-mail address and apply.
Please be sure to check the filter settings so that you can receive emails from Art Gallery Shirokane 6c (e-mail: shirokane6cevent@gmail.com).
[Application]
e-mail: shirokane6cevent@gmail.com
[Application requirements]
Please set the subject to "zukky's " and fill in the following items.

price list.pdf (0.43MB)
・ Name
・ Post code
・ Address (up to the building name)
・ Phone number (home or mobile)
・ Email address
・ The number assigned to the piece
[Application from overseas]
・We use Paypal and EMS or FedEx only for customers overseas.
・We can only ship out to the countries which currently accept EMS or FedEx.
・Please note that delivery may be delayed depending on the status of the coronavirus and on the situation in Ukraine.